The 6th and last day of the 470 - 2021 European Championship concluded in Vilamoura, in Medal Race "Mode". Champagne sailing in Vilamoura, delivered 3 fantastic Medal Races, with plenty of action. Only the top 10 teams on each fleet sailed the Medal Race, the best 60 sailors were out in Vilamoura waters, fighting for the podium positions. Non-stop action all along the day, with the Men's fleet having "drama" up to the last minute. The 470 European Championship 2021 comes to its end with the following results:


Mixed Fleet:
1. Nitai Hasson and Saar Tamir from Israel – European Champions
2. Theres Dahnke and Matti Cipra from Germany – 2nd Place
3. Vita Heathcote and Ryan Orr from GBR – 3rd Place


Men's Fleet:
1. Kevin Peponnet and Jeremie Mion from France - European Champions
2. Jordi Xammar and Nicolas Rodriguez from Spain – 2nd Place
3. Anton Dahlberg and Fredrik Bergstrom from Sweden – 3rd Place

The Open European Championship was won by Paul Snow-Hansen and Dan Willcox from New Zealand.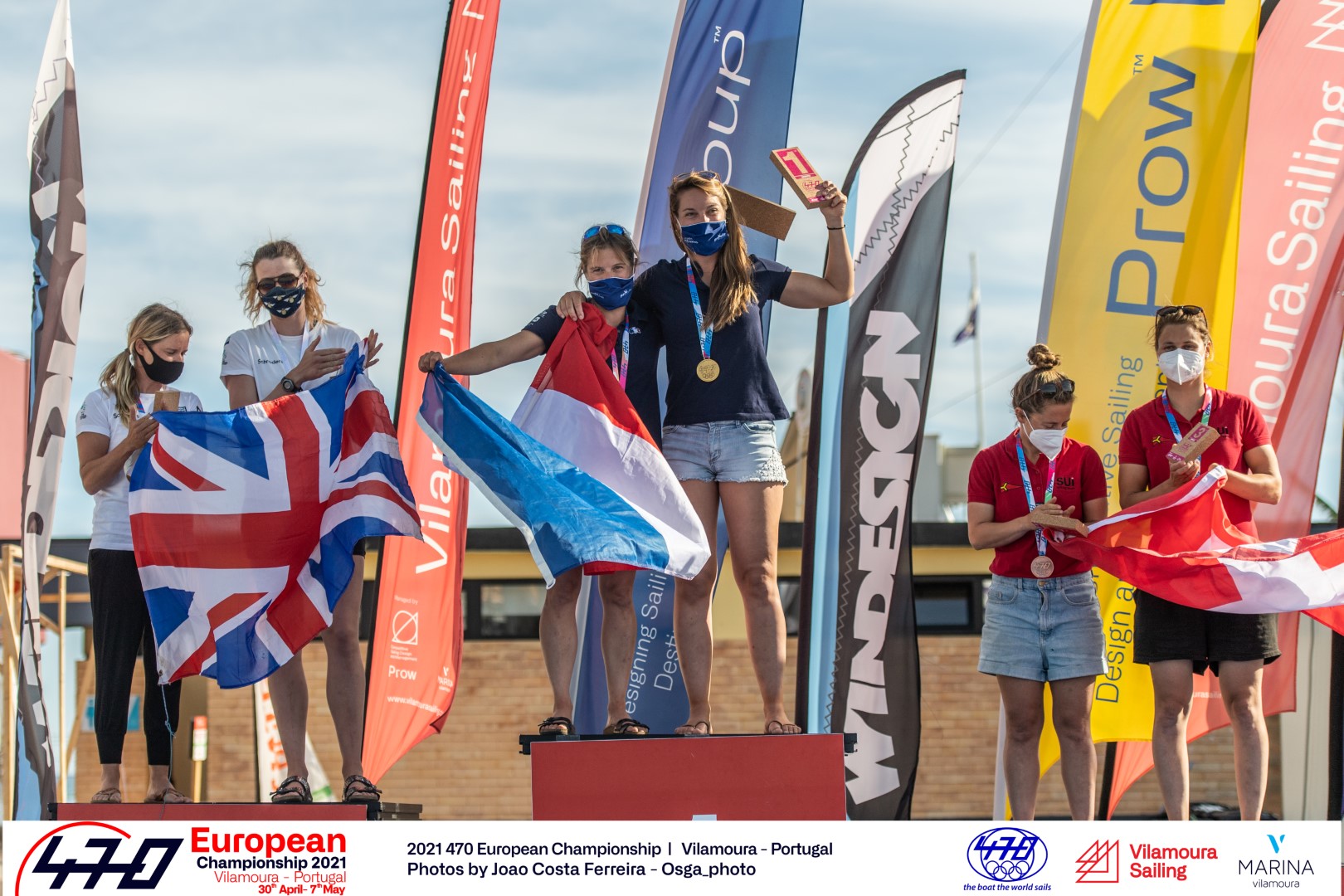 Women's fleet:
1. Camille Lecointre and Aloise Retornaz from France – European Champions
2. Hannah Mills and Eilidh McIntyre from GBR – 2nd Place
3. Linda Fahrni and Maja Siegenthaler from Switzerland – 3rd Place

The next stop of the Olympic fleets will be Enoshima, Japan, in July.

The European Championship in Vilamoura was the last chance for the fleet to meet and test before the Olympic Games. And what a test! 6 days of amazing sailing, with a variety of conditions allowing everyone to have a shot at the titles.

No races missed, and a lot of fun and great spirit among everyone.

Full results and more information at https://2021europeans.470.org/
**Source: 470 Class